Ramah Alumni Capitol Tour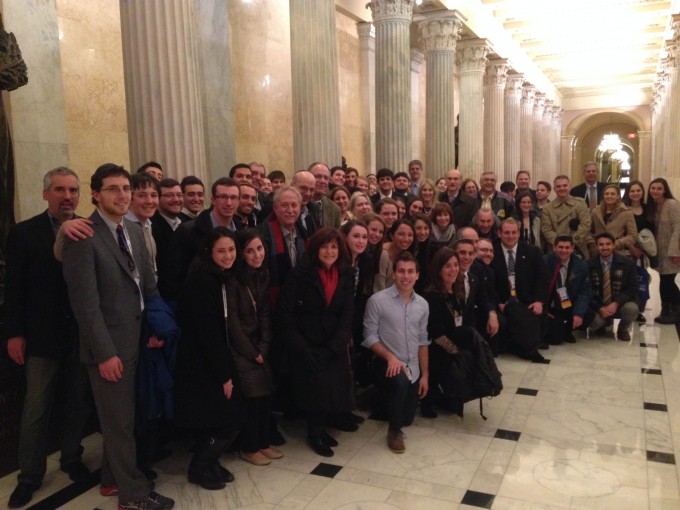 Ramah NE alumni joined roughly 100 other alumni from all Ramah camps and programs at the AIPAC Reshet Ramah alumni tour of the Capitol building with Congressman Ted Deutsch (D-FL), a Ramah alum (Poconos) and parent (Darom). Congressman Deutsch took the group on a late-night (10pm!) tour of the nation's Capitol, including a walk through the famous rotunda and the statuary hall, concluding our night on the floor of the House of Representatives. And what better way to end the night than with a Ramah-wide rendition of Rad Hayom (we learned that the words were a little bit different in each camp!).  See the whole group pictured below, including Ramah New England former board member Sandy Remz and alumni Evan Ravski, Scott Goldfarb, and Noah Steinhardt.
If you're a CRNE alum and at the AIPAC Policy Conference, be sure to give us a holler! We'd love to meet up.
---